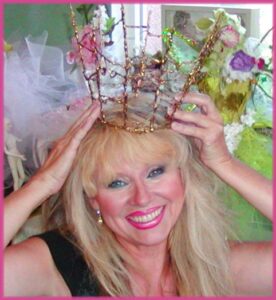 Sherri Baldy is a world renowned freelance artist who has always specialized in big eye art and dolls. She has been a professional published, licensed and award winning artist and designer for over 25 plus years.
Sherri is so proud to be able to say that Oprah Winfrey has one of her "One of a Kind Big Eye Art Cloth Dolls" Sherri was ask to make for Oprah.
Sherri decided to Trademark her Big Eyed Art under the name "My Besties" The Brand of "My-Besties TM" range became a Trademark brand in 2011.
Exclusively licensed artwork to Bella Sephina