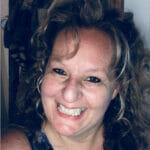 HI, I'm Sandy. I love diamond painting and I love graphic designing. I combined my two passions to create my own diamond painting canvases that I feel are interesting, artful and a joy to work on.
I design two types of canvases:
A scratch canvas begins with a blank slate. I purchase licensed digital clipart sets that can be used commercially. I create an original design with the clipart pieces, adding borders, backgrounds and pretty embellishments for a visually pleasing, uniquely beautiful & one-of-a-kind diamond painting piece of art.
An artist canvas is a finished piece of art by a particular artist who has agreed to license the artwork to me to be created into a diamond painting. I add borders and embellishments to compliment the artwork for a uniquely beautiful presentation of their original artwork.
I then send off the design to the factory in china who turns the art into kits shipped to my door here in Maine .
QUALITY ASSURANCE: I personally check every canvas for drill field & diamond issues before I package to present to you.
Creativity Beyond Graphic Design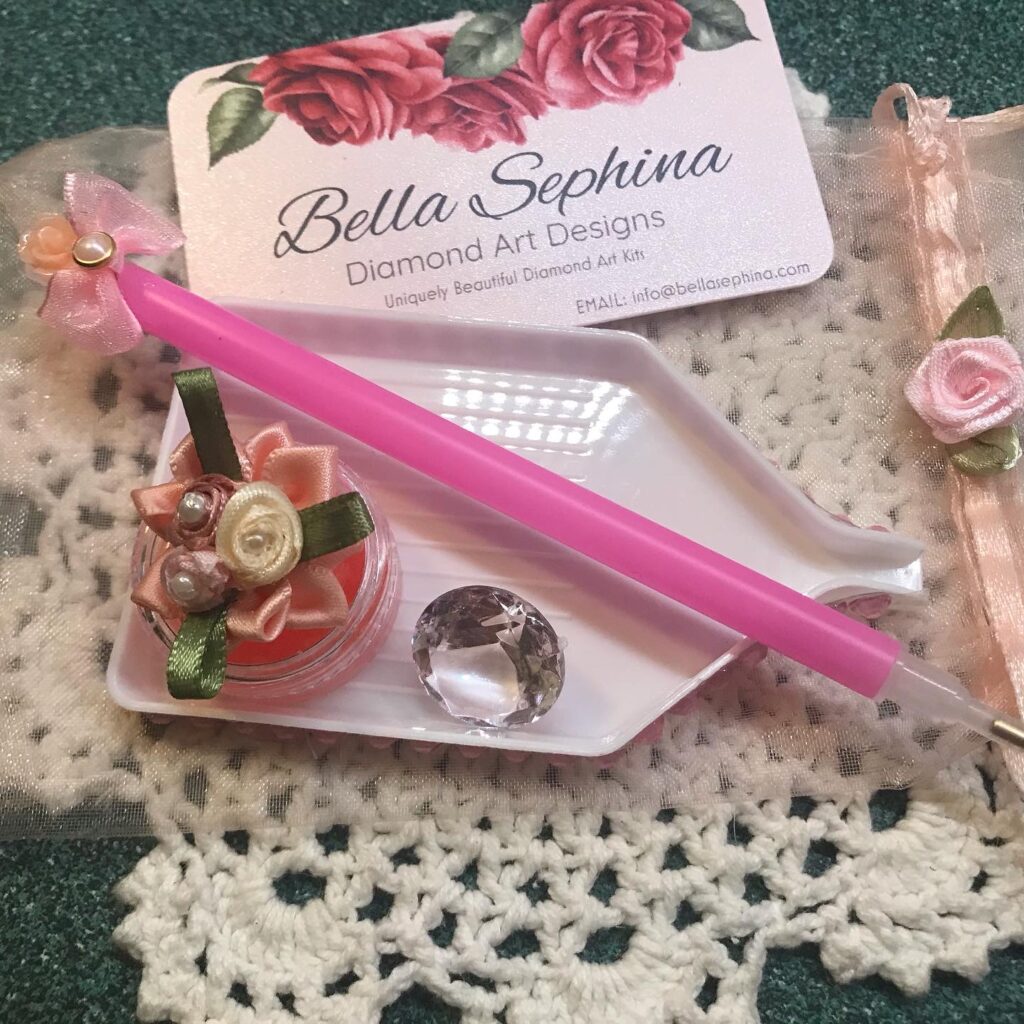 ABOVE: Standard tool kits for all Bella kits.
I am a crafter at heart and my vision to diamond painting kits goes beyond the graphic designing. I love creating embellished toolkits whether blinging up the standard tools or creating a themed toolkit to match the story of a canvas design.

I am continuously experimenting with new accessory ideas to turn the standard ho-hum, cookie cutter, kit feeling into an upscale, luxurious, designer experience with the personal pampering you need & deserve.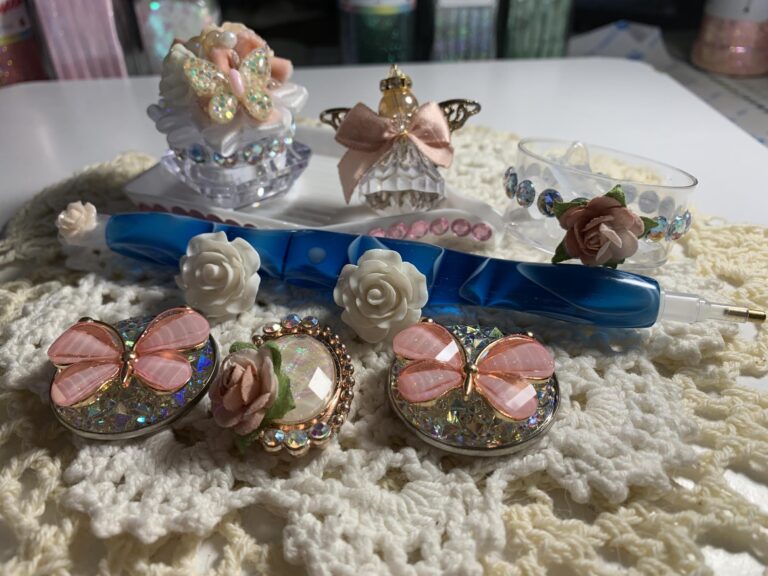 ABOVE: Handcrafted toolKit to match "Angel of Peace" kit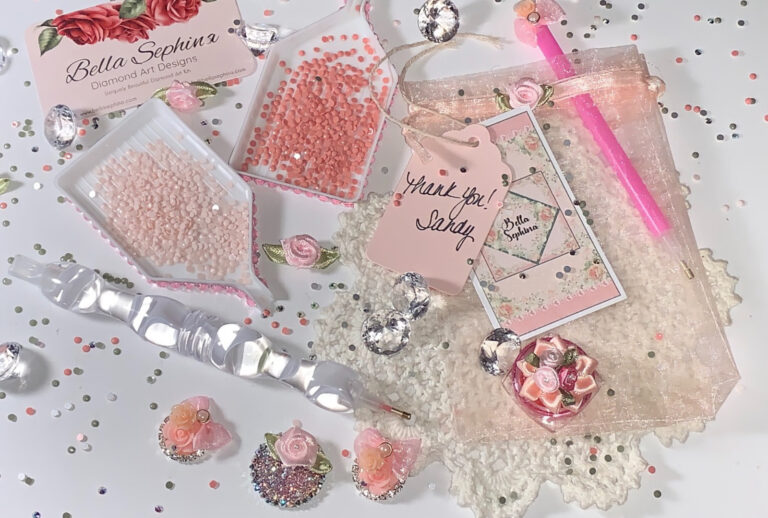 When trying to come up with a name that had meaning, my heart went to my dad and my grandmother and our Italian roots. His middle name was Joseph and her name was Fiorina. So in combining our Italian heritage and the two, Bella Sephina was born.