Calm your mind, soothe your soul & ignite your joy
DIY Diamond art with no artistic skills required

Life is Stressful...Rest & Relax


Studies show when we use our hands on a task that doesn't require a great deal of brain power & concentration, our mind gets a chance to stop spiraling and instead, rest & relax.

It is pleasurable to take our brains "off-line & not uncommon to experience a breakthrough while mindlessly working on a project with our hands.

Working with our hands is pleasurable & the effort of repetitive motion that produces a result we can see, feel & touch activates the natural pleasure chemicals in our brain.

The result of our efforts is the reward of feeling emotional wellness rise in our soul as anxiety, stress, depression, fear & struggles diminish and quiet.



Purposeful creativity brings spontaneous, joyful, creative thoughts & feelings. You don't need artistic skills to create beautiful wall-worthy, sparktacular pieces of beautiful art .

Diamond painting is an effort-driven, repetitive motion, purposeful craftivity(TM) with critical mental & emotional health benefits needed for any struggle.


Diamond Painting is Simple & Restorative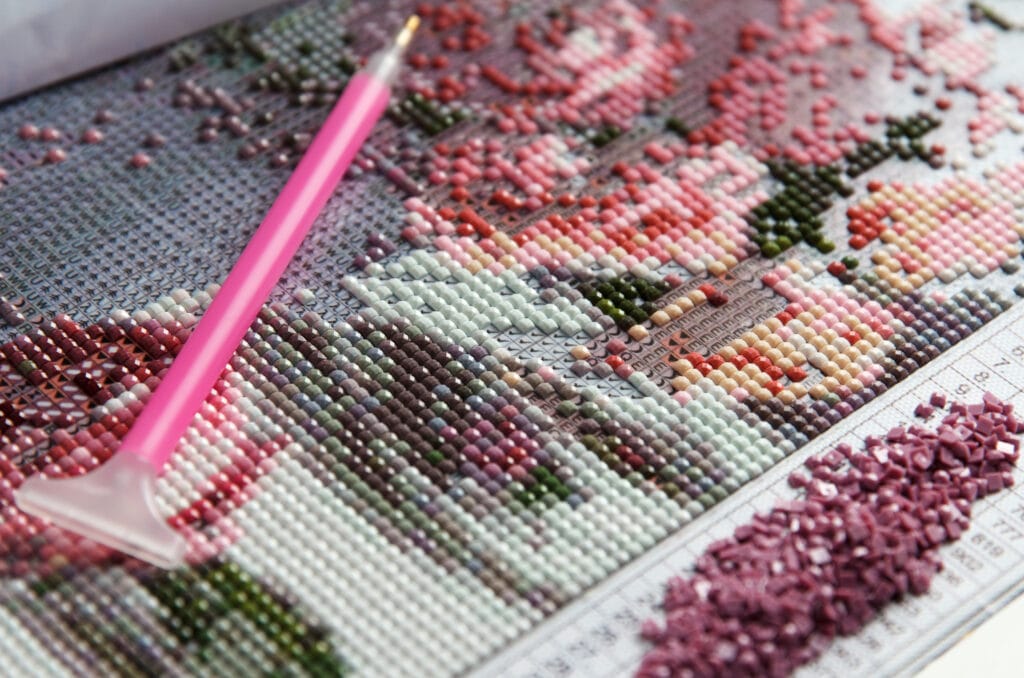 Crosstitch meets paint by number, meets a girl's best friend.

Digital images are composed of single tiny color units called pixels that combine to form a complete image.

each pixel on a diamond painting canvas is labeled with a symbol & covered with the corresponding assigned Color. watch your art come to life and the sparkle take flight as you paint your canvas with diamonds.
Shop Our Licensed Artists
Quality That Checks All The Boxes
Are you in the KNOW on our Social Media?
Paint Your World Beautiful